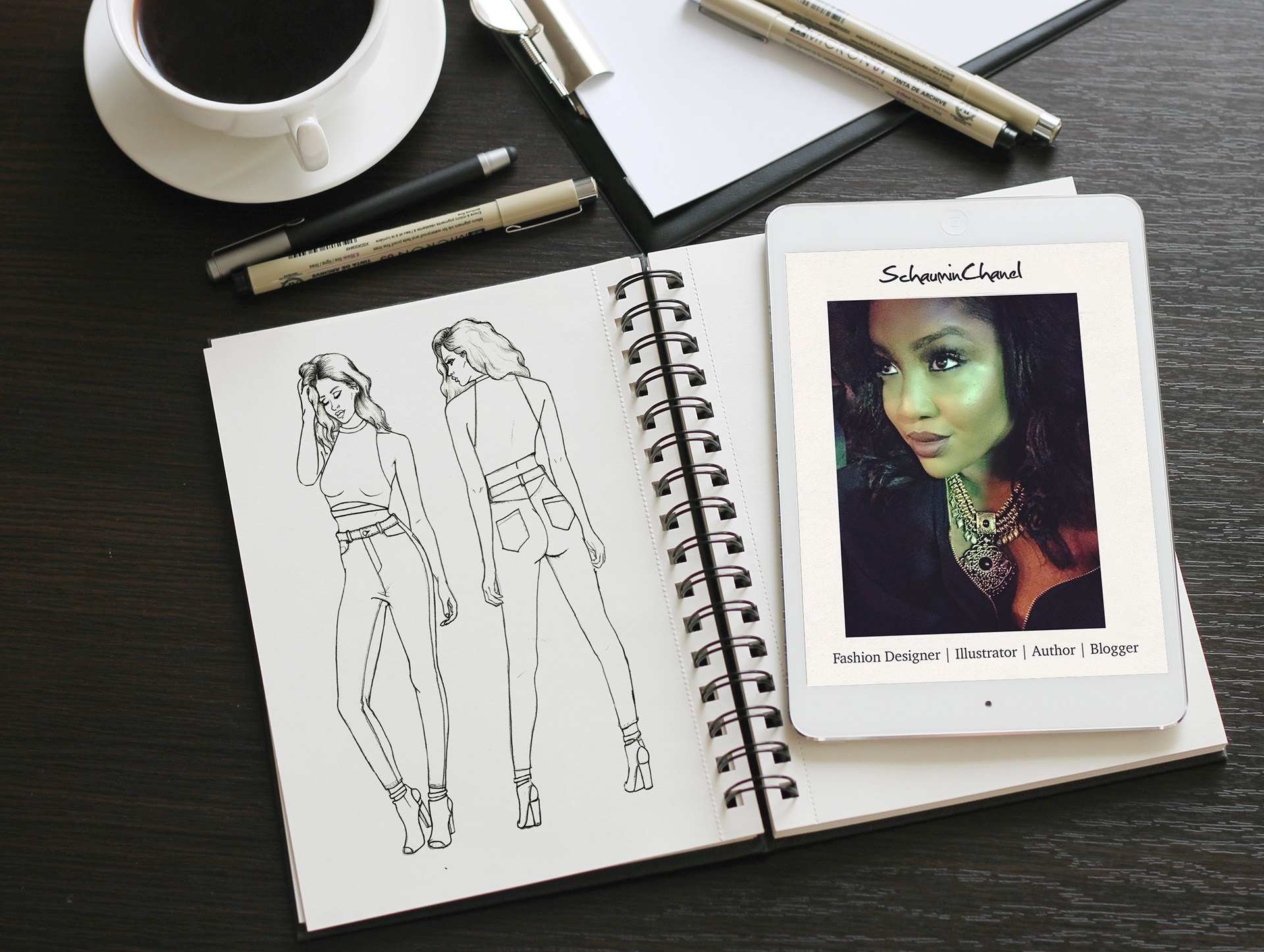 Design in Session's founder Schaumin Chanel Alexander is an independent Fashion Illustrator and Designer, and author of the book:
"The Fashion Designer's Ultimate Quick-Step Guide to Photoshop and Digital Painting."
With an unrelenting passion for both fashion and fine arts, Schaumin went on to pursue a degree in Fashion Design and Marketing. In doing so, she was introduced to world world of digital design, and has been hooked ever since. While attending college, Schaumin had the opportunity to intern for well-known companies such as Macy's Merchandising Group in New York city as well as JCPenny's.
After receiving her BFA in Fashion Design and Marketing, Schaumin used her digital design skills to assist small start-up companies as well as independent designer's with their specific design needs. Early April 2013, Schaumin relocated to Southern California to gain more hands on industry experience, by working for Forever 21 and a private label denim company as an Assistant Designer. It was around that time that the conception of Design In Session took place, and Schaumin quickly realized that teaching her digital design skills can really make a difference in Fashion Design. Currently residing in her hometown just outside of Metro-Atlanta, Schaumin continues to work with individual clients by providing her
expertise and services
.